1. Terms and Conditions / Cancellation Policies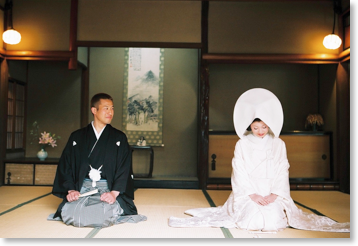 Please read the following before sending deposit for our services. Sending deposit is deemed to be understood and accepted following policies and conditions.

1. Applications
a) As a general rule, applications for photography and wedding ceremonies must be submitted at least 3 weeks in advance of your event date. Please contact us for information on photography availability.
b) All plans and services are subject to cancellation fee in accordance with our cancellation policy.
c) All prices are for weekdays only. An extra fee may be added for ceremonies, photography and meals on weekends and national holidays..
d) In case of natural disasters or local emergencies, your event can be postponed up to one year ahead from the original event date. However, there is possibility that cancellation fee may charged depends on the service provider's (ex.photographer) schedule change. In such case, the amount left after deduction of cancellation payment will be allotted.

2. Application Deposit
a) Upon sending your application for our photography or wedding ceremony plans, deposit will be billed to you through Paypal or normal bank transfer. For Shinto wedding ceremony applications, the cost of the wedding ceremony will also need to be paid at the application. Wedding ceremony costs vary depending on shrine, temple or restaurant. Your application deposit will be deducted from your final bill.
b) The application deposit is non-refundable in the case of cancellation. (For cancellations due to natural disasters, credit will be held for one year but after deduction of cancelation fee)

3. Payment
a) Due to the circumstances of international travel, Kyoto Weddings will need to receive your final payment at the latest 2 weeks before your event date. your event date.
b) Any additional costs incurred after your final payment will be paid in cash (Japanese yen) upon arrival to Kyoto.

4. Wedding Ceremonies
a) All wedding ceremonies are not legally binding. Kyoto Weddings do not assure your legal wedding in Japan and has no legal obligation to guarantee your marriage in Japan.
b). If you request legal marriage in Japan through Kyoto Weddings support service, we may introduce you to the authorities required as the wedding service providing function, but has also no obligation to ensure your legal marriage in Japan despite the case that Kyoto Weddings staff may contribute to sign the necessary documentation to complete documentations for your marriage. Consequently in case the marriage turned out to be illegal and/or suspected fake marriage, pertaining supports conducted by Kyoto Weddings are not subject to be the cause of liabilities for the related crimes. Kyoto Wedding do not take a hand in crimes, terrorism, and/or any other illegal matters that happen because of the support given to you and your guests.
c) Kyoto Weddings cannot take responsibility for your valuables on the day of the wedding. Please make plans to secure your valuables.
d) Besides partnered professional photographers, private photography during Shinto wedding ceremonies is strictly prohibited. Permissions for photo shootings may be suggested during the ceremony.
e) In case of tardiness on the wedding date, the wedding ceremony may be cancelled. Please be sure to follow appointed times/reservations. Tardiness with dinner reservations may result in cancellation.

5. Photography Plans
a) Kyoto Weddings photo plans are limited to partnered photographers only.

6. Cancellation Policy
Concerning Wedding Ceremony fee and Kimono rental, Kimono dressing and make-up:

within 3 days after your deposit payment: free of charge, deposit will be returned to your account after deduction of handling fee.

After full payment, 50% is refundable 3month before the event day until 2month before the event date.

After 2 month from your wedding date: 100% non-refundable.